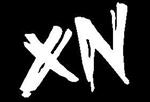 Decals

All stickers are made from high quality outdoor sign vinyl and
are die cut, so there is no background, just letters or graphics.
All stickers come premasked and ready to install.


Vinyl Colors:
Black
Matte Black
White
Red
Yellow
Bright Green
Dark Green
Bright Orange
Navy Blue
Blue
Light Blue
Metallic Silver
Primer Grey
Dark Grey
Pink





If a custom size is needed, please e-mail us with the request.

If you don't see the color you need, or need multi colored ones, please e-mail us.

(Volume discounts are available)

"Free Shipping in the United States"

No international shipping
((Except to Canada. Please Email us before placing your order)

Shop Hours:
Mon-Fri 9am-5pm
Sat-Sun Closed
(*orders received during closed shop hours, usually ship on the next business day*)

Have an idea for a new decal?
Email us a concept to:



A portion of every sale goes back to the Xterra community



(Style #1)

(Style #2)


(Style #3)


(Style #4)

Promo decal 10 packs
(These are to give away to potential members)



Run Stick Bastards

(1st gen)


The BIG X for your X

Now in more colors!

Size -
Color -
Quantity >



***Email us for custom larger sizes***



Hitch cover.


3rd Brake light Overlays.

This decal overlay gets installed over the lens of the 3rd brake light.
The light shows through when the brake lights turn on.




Don't see what you are looking for?
Let us know so we can make it for you.
(***10 unit minimum on custom orders***)
Email our graphics department at:
Copyright © 2020 GraveyardGraphics.com, All rights reserved